Articles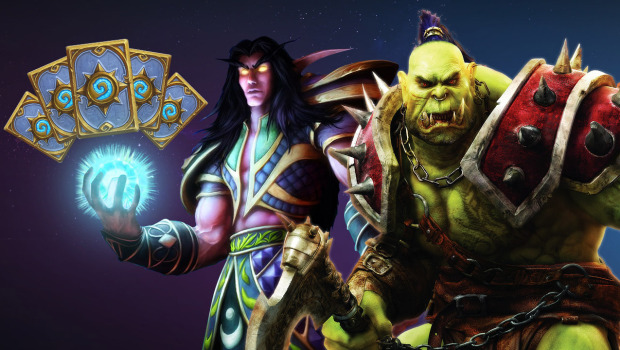 Published on November 8th, 2014 | by Anders
BlizzCon 2014 kicks off with a bang
BlizzCon 2014 kicked off Friday morning with a flurry of announcements.
Major expansions were detailed for titles such as "Hearthstone: Heroes of Warcraft" and "StarCraft II." The Irvine-based publisher also had plenty to say about the upcoming Warcraft movie and an entirely new, team-based first-person-shooter, "Overwatch."
"Hearthstone: Heroes of Warcraft," a wildly popular digital-trading-card game, is getting it's first major expansion next month. Titled "Goblins vs. Gnomes," the expansion will feature 120 new cards and "explosive" gameplay.
Players can win cards in the arena, or buy packs with in-game gold or real money.
A "Heroes of the Storm" closed beta has been announced for next year. The multiplayer online battle arena will feature a few new, but familiar, heroes. Notables include Jaina Proudmoore and "World of Warcraft's" Thrall.
But fans cheered loudly when The Lost Vikings, a trio of quirky Norse warriors from a 1992 SNES game of the same name, were announced in a sizzle reel.
"Legacy of the Void," the third and final expansion for "StarCraft II," will be released as a standalone game, Blizzard announced. The game will focus on the technologically advanced Protoss faction and will feature a new co-op/PVP mode called Archon Mode.
A release date for "Legacy of the Void" was not mentioned.
Finally, and with much crowd anticipation, Blizzard announced it's new first-person-shooter franchise, "Overwatch." Set on a near-future Earth, the Pixar-like trailer shows cartoonish heroes battling through a war museum.
"Overwatch" takes cues from the class-based warfare of "Team Fortress 2." Players can choose between offense, defense, tank and support classes to battle through 6v6 objective matches.
Each class contains a handful of characters with unique abilities. For instance, the offense character "Tracer" can dart across the map to get the drop on enemies, while tank character "Winston" lumbers along with a shield, dealing massive melee damage.
"Overwatch" gameplay is fast and frenetic, but streamlined abilities keep it simple. The hero-focused format has led many to speculate whether Blizzard will release the game under a free-to-play model — Blizzard could not comment on pay structure of the game just yet.
Sign-ups are currently open for the "Overwatch" beta, which is set to open next year.
Look for more Pixel Legends coverage today on the show floor!