Podcasts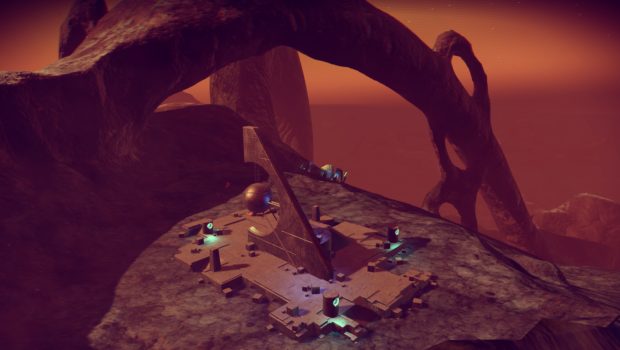 Published on August 16th, 2016 | by Matt
Episode 114: No Country for Old Men's Sky
Matt, Ethan, and Ricardo have all dug into their versions of No Man's Sky! And… it's just OK. Well I suppose it depends who you ask. We discuss at length the different ups and downs of such an anticipated title, but also get some time to get an update on Monster Hunter, and learn how to die horribly and repeatedly as a king in Reigns. Besides the No Man's Sky news we hear a lot about Nintendo shutting things down, Overwatch pumping things up, and some drug infused indie releases coming soon in this week's Trailer Trash!
Games we played:
Ethan: No Man's Sky (PC), MHG
Ricardo: No Man's Sky (PS4), Reigns
Matt: No Man's Sky (PC)
The NEWS HOUR News Topics:
The No Man's Sky Rise and Fall (and now somewhere in the middle depending on who you ask) Section:
No Man's Sky PC version sucks, and the PS4 one has it's problems too
http://kotaku.com/no-man-s-sky-is-pretty-rough-on-pc-1785215657
Reviews like this are not uncommon
http://www.polygon.com/2016/8/12/12461520/no-mans-sky-review-ps4-playstation-4-pc-windows-hello-games-sony
And more positive reviews also abound
http://www.gamespot.com/reviews/no-mans-sky-review/1900-6416492/
—
Fan-made Pokemon Uranium was taken down, but it's still around
http://kotaku.com/despite-takedown-pokemon-uranium-creators-say-its-more-1785304146
Similarly: Fans remade Metroid II… Which was also taken down
http://kotaku.com/the-metroid-ii-remake-nintendo-doesnt-want-you-to-play-1785031914
Overwatch Competitive Mode will be updated, hopefully to make it actually fun
http://kotaku.com/overwatchs-competitive-mode-is-about-to-get-an-overhaul-1785307217
Original Rome: Total War is heading to iPad
http://www.ign.com/videos/2016/08/12/rome-total-war-official-ipad-trailer
Trailer trash:
Monster Boy and the Cursed Kingdom Official Gamescom 2016 Trailer
https://www.youtube.com/watch?v=UiqAhzhEjlo
One Way Trip Official Launch Trailer
https://www.youtube.com/watch?v=zBhC2AAOdp0
Lichtspeer Official Reveal Trailer
https://www.youtube.com/watch?v=RNLYb40DP6o
Discover More Pokémon and Meet Team Skull in Pokémon Sun/Moon!
https://www.youtube.com/watch?v=Py2LxgWBaRQ
Criminal Girls 2: Party Favors – Lily Trailer
https://www.youtube.com/watch?v=GKzJrBHBje4
Podcast: Play in new window | Download (Duration: 1:38:40 — 90.3MB)