Articles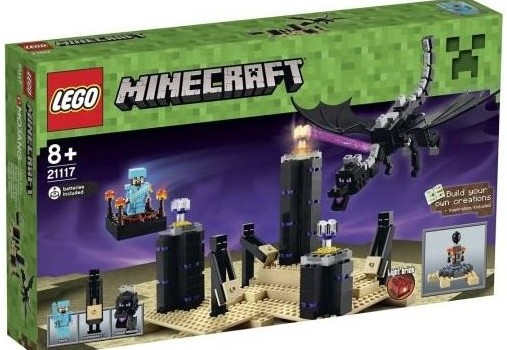 Published on December 9th, 2014 | by Westin
0
What the New Minecraft Lego Sets mean to Me
Have you by any chance seen Lego's Minecraft TV commercial?  No?  Then watch the video below real quick.
Now, despite the fact that this video was posted back in October, I just saw it the for the first time on TV a few days ago.  Okay, so what do you think?  Awesome!?  Or who cares?  Well quite frankly, I care!
The reason I care is not because I love Minecraft or that I'm really good at the game (which I am most certainly not), but because this is the first Lego series based on a video game.  Sure, Lego has sets from movies like Star Wars, comic book universes such as DC and Marvel, and TV shows like Teenage Mutant Ninja Turtles, but this is their only product line based on a video game.
After doing a little research, Lego has actually been making Minecraft sets since 2012 because of Lego CUUSOO.  Never heard of it?  That's okay cause neither had I.
Here's a real quick rundown of Lego CUUSOO.  On Lego's idea site, fans submit proposals for new Lego sets that don't currently exist on the market, like Jurassic Park for instance.  Then, each proposal requires 10,000 votes.  If a set hits that number, then the set goes through the "Lego Review Phase" and a review board goes through the proposals and chooses which one will become the next Lego's Idea Product that will be sold online and shipped to stores.  In addition, members whose products are chosen get a share of the profits.  Pretty neat huh?
So this was how the Minecraft Micro World sets came to be, but as of the last couple months, Lego released their regular Minecraft sets.
But Lego isn't the only maker of video game themed building sets.  Mega Bloks, a brand very similar to Lego, already makes sets for Call of Duty, Halo, World of Warcraft, Assassin's Creed, and Skylanders.  In other words, some pretty well-known franchises.  I actually ended up buying the set below as a birthday gift for my fiance (she loved it by the way).
Okay, so if Mega Bloks already makes video game themed building sets then why should we care that Lego is starting to as well?
Well, I'm a believer in capitalism and competition.  I believe competition spurs on better products and prices for consumers.  Plus, Lego has a great track record that would be awesome to see applied to video game sets!
However, I don't expect Lego to release any sets based on "Mature" rated games, which I think will allow Mega Bloks to capture that part of the market.  The reason I say that is while Lego does release sets that involve violence (Star Wars, Ninjago, etc), I have a hard time imagining a Gears of War Lego set.  A chainsaw bayonet?  Fat chance.  On the other hand, three of the five video game sets that Mega Bloks currently has out are based on "M" rated games.  Honestly, Lego is too family-friendly in my opinion to go in that direction.  Just play some of their video games and you'll know what I mean.
With that in mind, just imagine a Portal or a Little Big Planet themed Lego set.  I think they could be pretty awesome.  And at the same time, Mega Bloks can release the Farcy and Wolfenstein sets.  Seems like a good idea in my head at least.
What are your thoughts about Lego releasing the new Minecraft sets?  Let us know!
However the ultimate question is, what to do with all these old Legos.   Hm…