Podcasts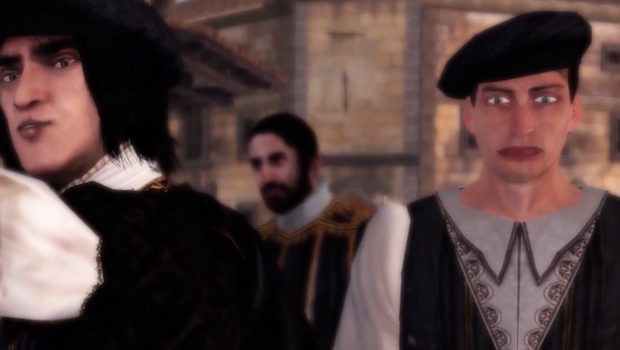 Published on November 23rd, 2016 | by Matt
Episode 128: Rico Dies First
It's another five person podcast as Amber and Laurentius join Matt, Ethan, and Ricardo for more video games, news and trailers! But first, a special congratulations to our friend Brandon! Then: Ethan is trying to be the next Banksy, Matt hasn't seen the dark third chapter of the Cars franchise, Amber brings beer (that isn't beer) for the first time, Ricardo predicts his untimely end, and Laurent decides to take all the branching paths at once.
Games we played:
Matt: Planet Coaster, Overwatch
Ethan: Planet Coaster, Enter the Gungeon, The Wing Commander Movie
Ricardo: NOTHIN'
Amber: Planet Coaster
Laurent: Telltale Batman, Mafia III, Battlefield 1
Beer we drank: Newton's Folly Authentic Cider
The NEWS HOUR News Topics:
The Game Awards are back… so yeah who cares. But moreso, they've removed Pokemon Uranium and Metroid II Remake from "Best Fan Creation" Ballot
Next Assassin's Creed to somehow be less story driven than past installments
FUCK the Resident Evil dudes are making the Monster Hunter movie…
Smash Bros. is a 15 year old franchise. Fond memories/thoughts about Smash?
Trailer trash:
Super Mario Maker for 3DS: Play everywhere. Create anywhere.
Yakuza 0 The Fun Side of 1980s Japan
Drive! Drive! Drive! Announcement trailer
The Last Guardian Cinematic Trailer
Podcast: Play in new window | Download (Duration: 32:25 — 29.7MB)